Tell us about your background. How did you come to music as a career?
I grew up in a household with a lot of classical music on the radio and in recordings. My parents loved music and the arts. All four of us children were given music lessons. I started recorder lessons at the age of 6 and later piano. But I wanted to return to playing a wind instrument, so I started flute at the age of 12. In Israel, where I grew up, we don't have hands-on band and orchestra as part of the curriculum—it is all after school activities. My first teacher was the piccolo player for the Israel Philharmonic Orchestra, and would get me free tickets to any concert that I wanted to hear. I heard a lot of orchestral music during those years… I joined the Tel Aviv youth orchestra and loved it. When the orchestra went on a training camp for a week, with other orchestras from around the country, I was hooked. I remember reading Brandenburg 4 late one night, and it was so exciting! It was like a dream. I was 16. By the age of 18 I auditioned to the IDF orchestra for my army service, and was accepted. I met great musicians my own age and older, some of whom I still keep in touch with. That was also my first window into early music. One of my colleagues was also a recorder player, and I was fascinated by this world. A couple of years later, I participated in the first ever early music workshop in Israel, and started taking Baroque flute lessons, playing chamber music and solo recitals. It was all new and exciting. After completing my undergrad studies at Tel Aviv University in flute performance, I got a scholarship to go to The Netherlands and specialize in early music. I was there for 2 wonderful years, earning a soloist diploma, and then came to Boston to study at an Artist Diploma program at the Longy School of Music, where I now teach. I ended up getting a DMA in Historical Performance at BU, and went on to a freelance and teaching career.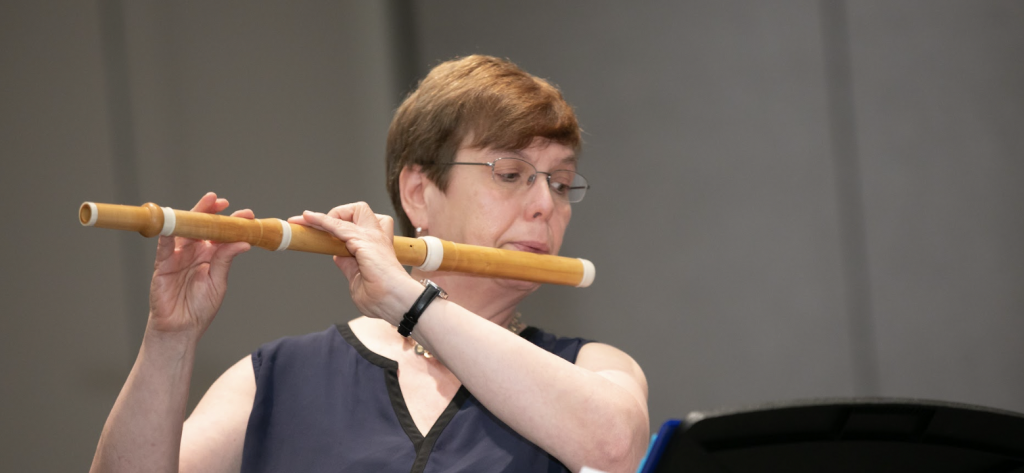 So often, people seem to be interested in new music or in performance practice, but not both. How do you blend the two in your playing and your program choices?
I love working with composers and being able to ask them for advice and insights about playing their music, something that is harder to do with Baroque music… for that repertory, I consult the period treatises. But it is a similar process – finding the true meaning of the music in front of me, and looking for the best way to express it, to make it meaningful for myself and connect with the audience. When I create a concert program for myself, I often include also new music. I sometime try for a thematic connection, and sometimes it is just a sonic idea, or a desire to vary the program. In terms of techniques for contemporary music, some are borrowed from modern flute (flutter tonguing, bending pitches, harmonics), and some from Baroque performance practice (large trills, finger vibrato). Contemporary music often explores the high register of the flute, and this would affect my choice of a flute to play on the program as a whole. This, in turn, will affect my choice of 18th century pieces on the program. So it is all connected…
What do you wish modern flutists understood about interpreting Baroque music?
I think that with our addiction to the metronome we sometime lose the notion of the hierarchy of the bar, where the first and third beats in a 4/4 measure are acknowledged, while beat 2 and 4 stay light, for example. It is much easier to bring dance movements to life with this approach. But it does not stop there. There are chromatic notes, harmonic and melodic surprises. These interesting notes can be expressed not only by articulation, but also by taking time, in a very subtle way, called "tempo rubato." In its Baroque manifestation, tempo rubato involves making up the time you "robbed" to express the interesting events before the end of the measure, so the pulse stays the same, but there is more flexibility to express ideas. This is just like in speech, to which Baroque music is often compared. When we speak, we sometimes slow down for the important words or ideas, sometimes speed up, so our speech does not sound mechanical. Baroque music uses the same principles.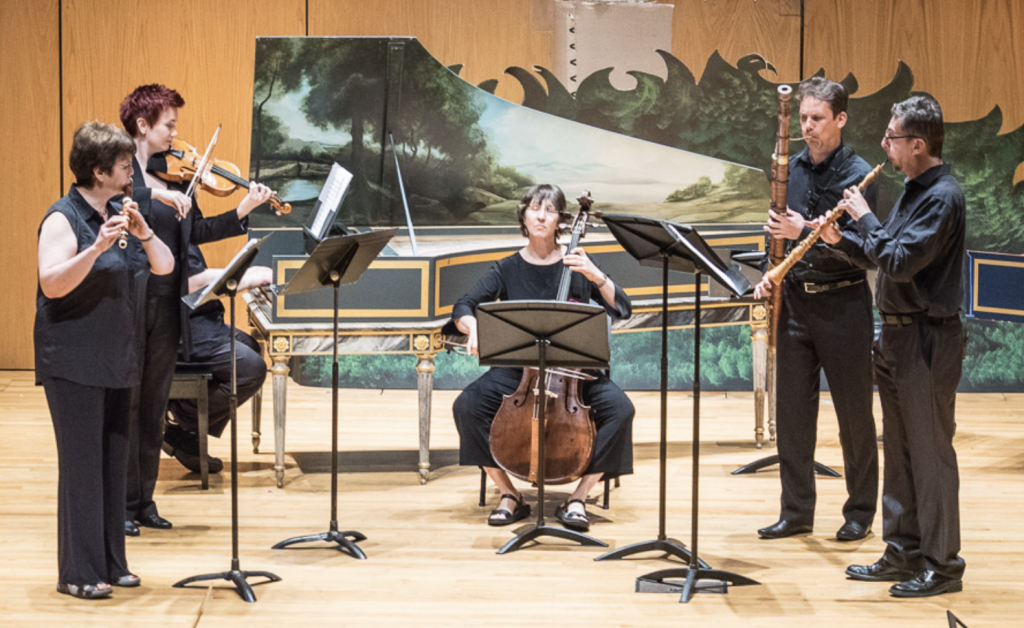 Tell us about Rumbarroco.
Rumbarroco is a fun crossover group, combining Latin rhythms and Baroque music. The mission of the group is "to unite diverse communities by highlighting the fusion and confluence of the cultures of Europe, Africa, and the Americas through musical performances and educational outreach." (from the webpage, Rumbarroco.org). Rumbarroco is led by Laury Gutierrez, who is firmly planted in both worlds. Being born and raised in Venezuela, Laury is a highly accomplished viola da gamba player with years of early music studies and a freelance and scholar career. She finds the music in manuscripts in Latin America and other places, creates the arrangements and finds both early music and Latin American players to work together as a group, exchange ideas and make music together. I love working with the group, and feel fortunate to play with such a diverse group of musicians coming from different traditions.
What is a good starting point for a flutist who is interested in learning more about historical flutes and how to play them?
Listening to recordings would be a great way to start your Baroque flute journey. There are many recordings of Baroque music on period instruments, and a simple search on the web will lead you to a wide variety of recorded music. If you are curious about the instruments, and would like to try playing a Baroque flute, the first thing would be to find an instrument and a fingering chart, and start playing Baroque music in friendly keys, D Major, G Major and the relative minors. Lots of music is available on IMSLP. Reading the treatises (such as Quantz's book, "On Playing the Flute") will give you insights into performance practice. A teacher is often very helpful in the beginning stages, they can guide you to pieces that are good for beginners, and can help you figure out technical and stylistic aspects of playing the instrument.  Taking a workshop can be a wonderful experience too, once you are a bit more comfortable playing the instrument and know the fingerings of the simple tonalities. One piece of advice I give my students is to start working on intonation early on. It is an important part of the Baroque flute technique. Paying attention to it from the beginning will help develop good habits and pay off in the long run.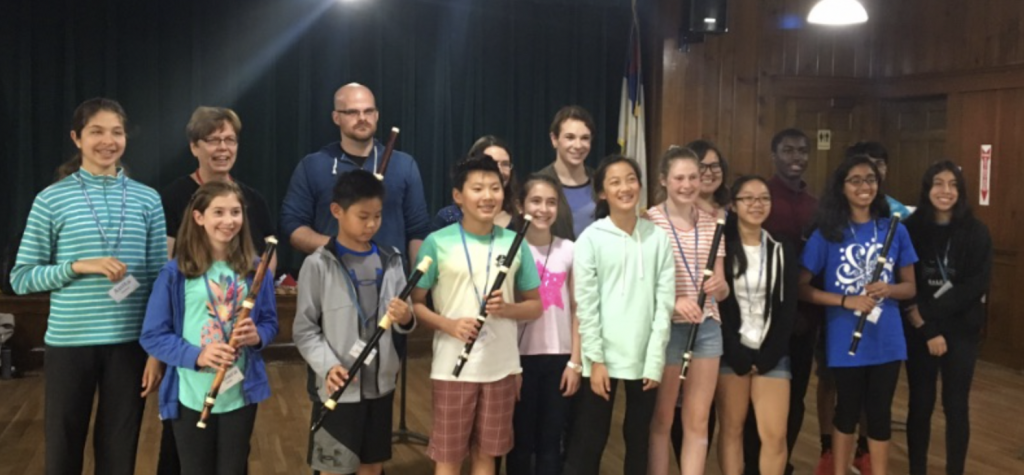 Looking at your website, you have so many wonderful, varied performances! What have been some highlights since we emerged from the isolation of 2020 and 2021?
One good thing that came out of the long period of isolation in the last two years was a project that I embarked on with harpsichordist Peter Watchorn. For over a year, we met weekly to work on Bach sonatas, taking the time to explore details, listen closely to one another and develop our own interpretation of them. We presented the E minor sonata and the B minor sonata (along with a harpsichord solo sonata) at a Bach birthday concert last March in Boston College. The hall was packed, and we are now planning a recording which I am very excited about! Other highlights were a wonderful program with Cappella Clausura, a vocal ensemble I have been working with, premiering new works written to ancient texts. A lot of orchestral Bach (St. John's passion, Magnificat, Trauerode, with various groups). A set of Rumbarroco, exploring songs praising women of color. Interesting theme and beautiful music!
Tell us about your life as a teacher. What are the parts you love most?
I teach at the Longy School of Music, at UNT Denton, coach chamber music for an extracurricular program at Harvard, and maintain a small private studio. In the summers, I often teach at the Amherst Early Music Festival. I love working with students of all ages and all levels, understanding what are the challenges and helping them overcome them and find their voice and unique interpretation. I like working on sound and resonance, even though it is tricky sometimes… and deepening my understanding of technique is always fascinating, both for my own technique and with students. But most of all, I love working on chamber music, exploring the conversations between the various instruments, learning to listen and to respond.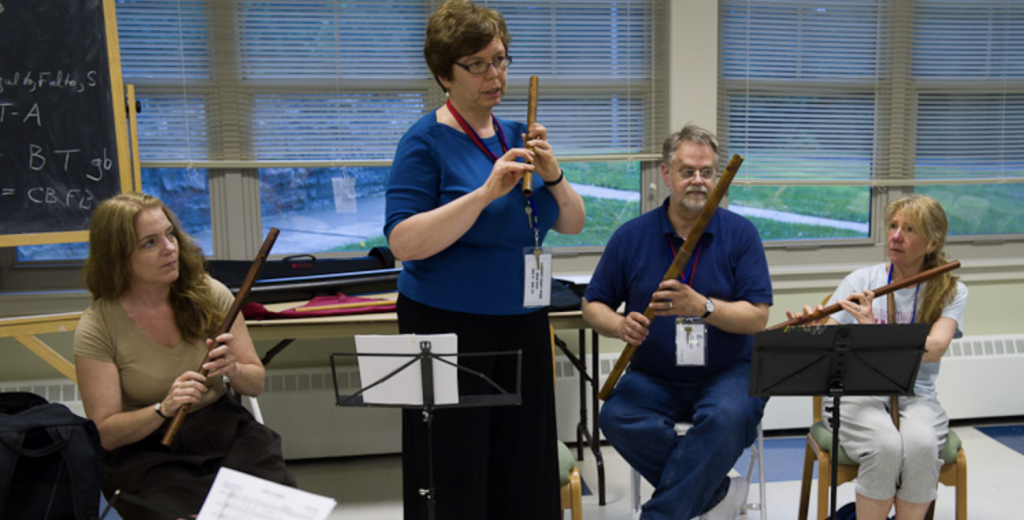 Do you have any advice for young readers looking to shape a life in music?
Music is one of the deepest disciplines. It encourages creativity and expressivity, and it teaches you how to learn new things efficiently, to meet deadlines, to overcome setbacks, to advocate for yourself, to think about the whole picture as well as the small details, to communicate, to be organized, it helps you develop your dexterity and physical ability, and many other things. Those lessons are useful for any path you may choose. If you have a passion for music, you will find your way. There are many ways to be a musician, and one of them will be right for you.
About Na'ama Lion
Na'ama Lion is well known in the Boston area as a versatile performer on historical flutes. She has explored Baroque, Classical and Romantic music with numerous groups and period orchestras, including La Donna Musicale, Boston Baroque, Handel and Haydn Society, Boston Cecilia, Arcadia Players, Grand Harmonie, and overseas with Academia Daniel and Barrocade orchestra. Na'ama has also performed medieval music, playing with "Sequentia"; Renaissance music with the Renaissance flute quartet "Travesada"; She is also a committed performer of new music, and has had new pieces written for her and her various ensembles by composers John McDonald, Jorge Ibanez, Atsushi Yoshinaka, Paul Brust, Murray Barsky, Marti Epstein, Robert Carl, and pre-eminent Israeli composer Leon Schidlowsky. Recently she has collaborated with the crossover ensemble "Rumbarroco" playing Latin American music. Na'ama holds a Doctoral degree from Boston University, a Soloist Diploma from the Arnhem Conservatory in the Netherlands, and a BMus. degree in modern flute performance from the Tel Aviv University. She teaches at the Longy School of Music and directs a chamber music program at Harvard College. She is a sought-after teacher at summer workshops, including Amherst Early Music and the International Baroque Institute at Longy. Na'ama has recorded for Deutsche Harmonia Mundi, Telarc and private labels.