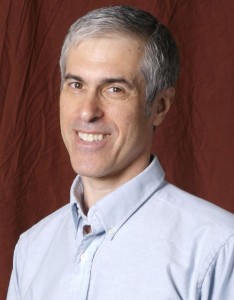 1. Can you tell our readers a little bit about you and what you do?
​ I grew up as a saxophonist and began composing in 11th grade. Originally I intended to create saxophone music to play myself but quickly became more interested in composing, and that's been my primary focus since college. After graduate school I began proofreading for Theodore Presser Company, and became the full-time editor and director of publications in 1985.​
2. This month's issue is about the piccolo.  What was your first experience with the piccolo and what were your thoughts, reactions?
​My first recital piece for piccolo was Sonatine de Giverny, which Jan Gippo commissioned (via the NFA Piccolo Committee) and premiered at NFA 2000, with Martin Amlin on piano. I love writing for extended woodwinds; I'm primarily a bass clarinetist now in my own playing, and I've written several contrabassoon works from the perspective of extended winds being just as expressive, versatile, and supple as the standard-size instruments.
My first step toward writing the piece for Jan was listening to the wonderful opening of the Ravel Concerto in G, because to my ear that defined picc/piano sonority. Many piccoloists have commented on the 2nd movement of Giverny being unique for its meditative depth, and as a semi-outsider I'm surprised that's a novelty. The piccolo is so rich and magical in its gentleness, it seems very natural to write that way.​ Jan has written that Giverny fills a gap in the repertoire because the Conservatoire composers didn't write piccolo music, and I simply don't get it. Imagine how glorious if Gaubert or Fauré had composed picc/piano pieces?
3. How has the piccolo shaped, guided, influenced, or altered your career path?
The popularity of Sonatine de Giverny has been very flattering and helped get more of my music into the hands of flutists. ​Following the 2008 NFA convention when the complete Giverny was a required competition piece, I felt it was time to write another picc/piano piece that sounded more like my true voice and less deliberately French. As I was about to write a more American-sounding showpiece, Kate Prestia-Schaub approached me to write exactly that, and ​that's how Flash! came about. Kate unveiled it at the International Piccolo Symposium in 2009, and then in an all-piccolo concert at the NFA convention in NYC a few months later. Before long Walfrid Kujala was performing Flash! on tour, and he commissioned a band version to premiere at the 2010 NFA convention, which introduced Flash! to Sarah Jackson who then commissioned the orchestral version which she premiered at the 2014 NFA concerto night  —  quite a thrill both in the remarkable sound of Sarah's performance, and in having over 2000 flutists hear it.
Lois Herbine's commission for Tweet came soon after Flash! – Gudrun Hinze's famous youtube of Tweet has over 200,000 views, and there are even several copycats who've put their name on Gudrun's recording and claimed it as their own playing on some Soundcloud files. The grace notes in Tweet are a lot to read, and I've just published a second edition with larger grace notes. Most recently Leonard Garrison commissioned Zoe & Xena for piccolo and bass clarinet as a gift for his wife, honoring their Labrador retrievers. It was my great treat to perform Zoe & Xena as bass clarinetist with Keith Hanlon on piccolo last November, and to be hearing it this month, first at a collegiate clarinet festival at Penn State, and then featuring Cynthia Rugolo at Mid-Atlantic the following week.
4. Is there a piccolo artist or a composition that you have found to be inspiring to you?
​ Prior to composing Giverny, I only knew (and loved) the Liebermann and Vivaldi concerti​, and lots of orchestral excerpts. After hearing Giverny many times, it became both an inspiration to write further piccolo pieces, and also a sound I wanted to avoid repeating in those subsequent pieces. I've become spoiled by hearing remarkable performances of my piccolo music, and that's an inspiration reinforcing my asking for a wide spectrum of dynamics in all registers, as well as supple passagework and expressive lyricism.
5. Why do you think there has been so much interest in developing the piccolo in the last 30 years?
​ I think that comes from a new generation of piccolo players. Jan Gippo and the NFA Piccolo Committee have been catalysts for hundreds of commissions, and Jan's ability to find underwriters has allowed for commissions from Liebermann, Dorman, Ewazen, Daugherty, Erb, Schocker, and many others. While Jan has been the most proactive in launching these commissions, he's been eager to have other colleagues do the premieres​ so it's everyone's joint mission, rather than his own. At the 2000 NFA when Jan premiered Giverny, Laurie Sokoloff premiered Daugherty's The High and Mighty, for example, both being NFA commissions spurred by Gippo.
6. What advice can you give to someone who might want to follow a similar career path?
​My advice to any composer embarking on a career path is to turn back and don't romanticize what being a composer is like.
The iceberg metaphor certainly applies to composers who need to be alone most of the time to work, and who generally aren't "needed" to keep music in the world. Any young composers who can take this advice should take it, because the real challenges are much greater than hearing someone's general advice, and they'd be changing their mind later if they can't even stand to hear that option now. Those young composers who are thick-skinned and stubborn enough to ignore that advice are much more likely to stick with it for life and not be dissuaded by setbacks.
7. What is the future of piccolo? Will composers continue to write for piccolo as a solo instrument? Will there be more developments in the construction of the piccolo (please respond to this from your unique perspective, ie, composer, performer, teacher, technician)
​Although I generally avoid definitive-sounding Q&A about the unknowable future, this is a nice exception. Composers will certainly keep writing for piccolo, and the repertoire will certainly continue to grow in every conceivable direction. Like every other instrument, certainly the piccolo will continue evolving physically, although I couldn't begin to guess how, but as long as there are inventive piccolo makers, there will be innovations – imagine different materials that stay in tune better, or that allow for low Db and C without darkening the color of the other registers, or more alternate trill keys?