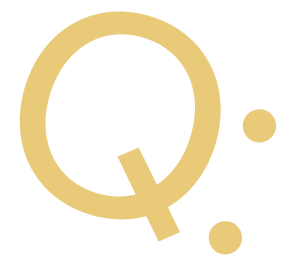 What methods do you use to teach sound production?
Because the majority of my beginner students are young (middle school and younger), I love to teach sound production through games. One of my mentors shared her idea of a "Headjoint Olympics" game with me, and I have modified and personalized it for all of my beginners. Before even picking up the flute or headjoint, we start out with "Target Practice," spitting rice either into a trash can or paper plate and changing the distance of the target to develop control over quantity and speed of air as well as articulation. (Pinwheels are also great for air target practice after they have mastered distance to add in direction up or down).
I then add the "Long Blow." Using the flute embouchure established in "target practice," the student learns deep breathing and controlling their air throughout a single long breath. The student always competes against the clock and their past "record" times, and I'll set weekly goals to stretch their ability. I especially love that this event helps students see progress from week to week (which is hard in the very early stages for younger kids).
Next, I introduce "Playing Position Sprint" for appropriate headjoint placement on the lip (I don't allow them to play or they will be disqualified!). Once again, the student competes against the clock to beat their previous times. I only stop my stopwatch when everything is perfectly in place to reinforce that both speed and accuracy. (Once they have mastered the headjoint sprint, I will often add the rest of the flute for body and finger placement).
Now they are ready to make their first sound. I give my students a visual with a pinwheel to show them where to direct their air as they play their first note. We will usually continue our Headjoint Olympics with "Volleyball" or "Tennis," passing notes back and forth in imitation, and I will add playing elements to both the "Long Blow" and "Playing Position Sprint" events. I also add events such as "Synchronized Spitting" (for rhythm), "Swimming" (for placement of breaths in a string of notes), "High Jump" (for introducing upper register notes), and so forth. The possibilities are endless!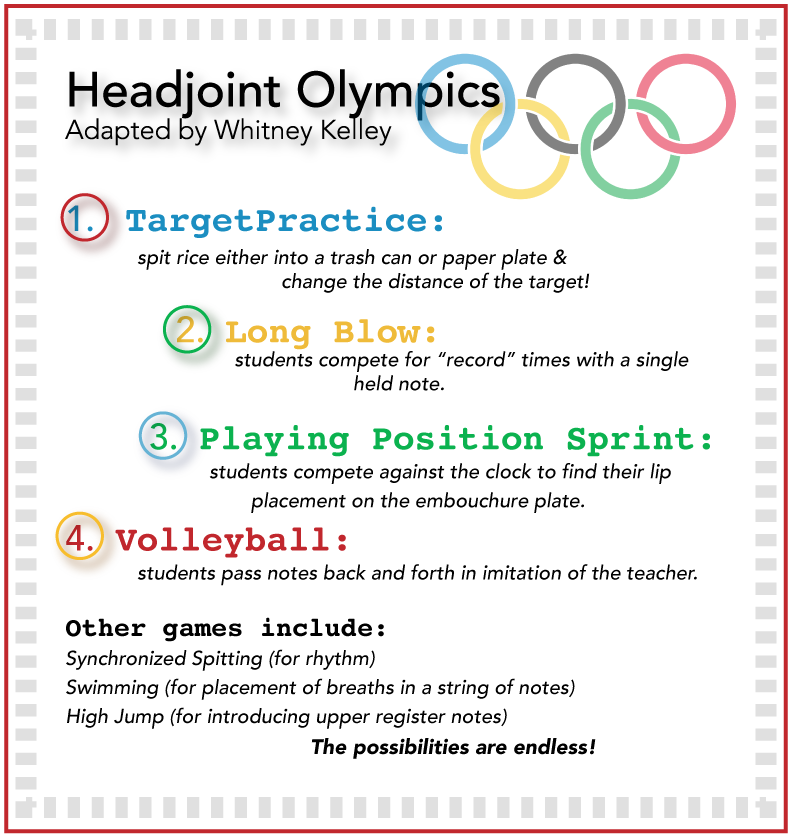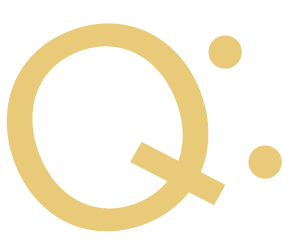 2. How do you teach advanced topics such as vibrato?
Vibrato is a very important, yet extremely personal and unique skill for students to develop. Because of this, I believe that the fundamentals of vibrato should be taught, but with the flexibility and freedom to allow it to then develop naturally.
I only begin to teach vibrato once I feel that the fundamentals of sound have been firmly established.
When I begin teaching vibrato, I only use it in warm-up long tone exercises. The biggest tool I use in teaching vibrato is the app "Tunable," because it provides a visual for the sound waves that allows the student to see amplitude and speed of vibrato (things that are hard for most young students to precisely observe on their own). We start with "mountains and valleys"—very slow, wide, and controlled vibrato, trying to make the peaks and valleys as round as possible. While we are doing this, I explain the elements of amplitude (pitch) and speed, pointing out that the abdominal muscles provide the foundation for this type of slow vibrato. They will watch the app as I play, and then they imitate and try to create the same shapes themselves.
We then move to a faster vibrato, which I teach using "doohoohoo." I often have to explain this one with the voice first so that the student can feel the throat movement of faster vibrato. We then transfer to whispering to allow more air to flow, then only with air noise, and finally play it on the flute. I play this faster vibrato in very short spurts (usually just three waves of vibrato) while the student watches the app, and then they imitate. As their waves become more consistent, I have them add additional waves ("doohoohoohoohoo," etc.).
Once both ends of the vibrato speed-spectrum are established, then we work to move between them, going from slow to fast, fast to slow, wide amplitude to narrow. If the student continues to have trouble after a couple of weeks of working on this, I will usually give them metered vibrato assignments to strengthen a speed that they have trouble with (I really try limit this because I don't want their vibrato use to become measured or static).
Then the student is ready to apply vibrato to music. I always play with vibrato in lessons from the very beginning so that students begin to internalize the sound and use of vibrato. At this point, though, I will assign special listening projects to expose the student to various types of vibrato in different genres, performances, styles (technical and lyrical) and older/newer recordings. I mostly want to broaden their understanding so that they can later make informed decisions within the music. We talk through the effect of vibrato in certain passages of music, and I give them very short and specific assignments that allow them to experiment. Otherwise, I try not to be very controlling of vibrato (unless it stands in the way of the music) until my students are quite advanced so that it can develop naturally and individually.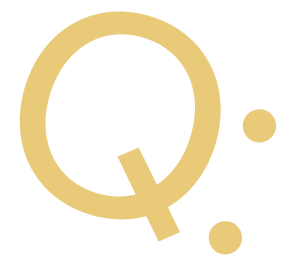 3. For those thinking of studying the Suzuki method, what would you suggest?
Even though I grew up with the Suzuki method, I can honestly say that my Suzuki teacher training has had the biggest impact on my teaching (including all of my higher education work).
If you're interested, I would first suggest reading books, articles, or watching videos about the Suzuki method (https://suzukiassociation.org/about/suzuki-method/), because the philosophy of the method is what makes it so effective (and lines up with significant research about learning). I would also encourage them to consider taking training courses (see https://suzukiassociation.org/teachers/training/) and observe or talk to other Suzuki teachers (you can find Suzuki teachers near you here: https://suzukiassociation.org/find-a-suzuki-teacher/). I have found the Suzuki community to be very open, both in sharing their own experiences and to new ideas, so feel free to reach out to any Suzuki teacher with any questions!
4. What is one tool in your studio you could not live without?
I use lots of different teaching tools in my studio, but I probably use stickers the most. Regardless of age, they seem to always be a hit with my students. I use them to celebrate, track progress, motivate practice, and make difficult exercises a little more fun. Just this past year I decided to try something new and I bought several sticker mosaic kits for less than $5 at a nearby crafts store. Each day that my students practiced at home they earned a sticker for their mosaic and could earn additional stickers for "pop-challenges" during their lesson or completing pieces. Almost immediately, their practicing improved, and as time went by, they were even more motivated to finish them. The best part is that a daily practice habit has now been established, and they are so proud to visually see all the work they put in. It has turned out to be far more valuable than I imagined!
About Whitney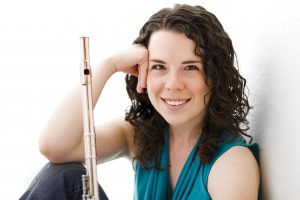 Flutist Whitney Kelley has emerged as an inspiring artist, reaching audiences across the country with her innovative performance and pedagogical techniques. Acclaimed for her "considerable technique" by the Winston-Salem Journal, she has appeared as a soloist and chamber musician in numerous orchestral and recital settings, including guest appearances with Hollywood film composer Dave Grusin, jazz flutist Nestor Torres, and performances with orchestras in Chicago's renowned Ravinia Summer Music Festival, the Texas Music Festival, North Carolina School of the Arts Summer Performance Festival, and Longmont Symphony Orchestra. She currently serves as piccoloist with the Denver Philharmonic Orchestra and performs regularly as principal flute with the Cheyenne Symphony Orchestra.
In addition to her solo and chamber pursuits, Dr. Kelley is an innovative pedagogue, presenting her research and teaching philosophies to music educators and performers through lectures, masterclasses, online videos, and publications in the National Flute Association's The Flutist's Handbook: A Pedagogy Anthology, Vol. 2, American Suzuki Journal, and Colorado Flutist. While maintaining a thriving private studio Dr. Kelley also serves as a clinician, adjudicator, and coaching staff for music programs and universities across the country. Her students have been accepted into top college music programs, orchestral and band programs, and won state-wide competitions. She is a registered Suzuki teacher and has received training through Suzuki Flute Method founder, Toshio Takahashi, among other renowned pedagogues. In the past, Dr. Kelley has served as president of the Colorado Flute Association and staffed summer institutes and Chapter Affiliates with the Suzuki Association of the Americas at their international headquarters in Boulder, CO.
Dr. Kelley received her BM in Flute Performance from the North Carolina School of the Arts, and completed her Masters and Doctoral degrees in Flute Performance and Pedagogy as a student of Christina Jennings at the University of Colorado. For more information, visit  www.whitneykelley.com.