JD: How did music enter your world, and what brought you to music as a career?
JM: My parents put me in early childhood music classes and when we left for another city (I was 10) it was suggested that I would do well with flute as I was impatient and had a slight overbite. Oh, the vagaries of non-flutist teachers making such recommendations! I did do fairly well but I've often wondered if I'd have done better on bassoon or a string instrument, just given the sheer numbers of very talented flutists in the world! I do love the flute, though, and am grateful to have music in my life.
JD: Tell us about The WildFlute.
JM: Oh, I LOVE that you are asking about that! The WildFlute was initially a vehicle for me to be able to envision my music-making with me front and centre, which, if I'm to be honest, made me a bit uncomfortable. Ok, a LOT uncomfortable! 'Soloist' was never on my agenda as a musician! As I examined my motivation to record and commission new pieces, I came to understand that I wanted flutists and music lovers around the world to be more aware of Canadian composers and music-making and so The WildFlute came to embody EVERY person who comes into my world, whether to play the parts themselves or just enjoy the recording and performances!
JD: How did the Flute in the Wild project begin? What does it mean for you?
JM: When I think back, there were a number of catalysts that propelled me into the project but the main one was my friend and genius composer Elizabeth Raum telling me to go get a recording grant and she'd write me a piece! "What? Who wants to listen to ME play?!" was my first thought and she said "Nonsense, I love your playing!" So here we are! On a personal level, it means that I get to leave a bit of a legacy of myself to my children. My father died in 2017 and I found myself clinging to some of his paintings and design projects (he was a graphic designer) to help me keep him close and wanting to be proud of what he did in life. In that exercise of grief I realized that I didn't have much of me as a musician in any tangible form to leave my children so that's been a bit of a motivator as well.
JD: What inspired you to commission music? Tell us about your love of the wild places in Canada.
JM: After Betsy (Raum) offered up an initial piece, I asked for another one to whip up for the granting application, and then when I decided I wanted to have the recording be on the Centrediscs label, I found other pieces and yet two more Canadian composers whose work I liked to write for me! I'm very blessed and thankful! Centrediscs is the distribution arm of the Canadian Music Centre, which is an organization that collects, preserves, and promotes Canadian compositions. To be on their label, all the music needs to be by Associate Composers of the CMC. The first piece on the recording was not my commission but I did play it a few years ago for a women composers recital in Toronto. That was 'Calling' for flute and recorded loon calls by Diane Berry. I enjoyed playing it and my producer and I came up with the idea of recording this initial track at the family cottage in Georgian Bay, Ontario. That part of the province is known for its loons and wild spaces and we have several loon stories in our family, so it seemed a great bit of fun to try field recording there! It was really the whole idea of place, a Canadian focus, and tying the whole project together that developed into a real story, and given the 'flute' focus, the title worked. I do get some comments that folks were expecting the disc to be the usual spa soundtrack, and I'll admit to a bit of cheek in letting people think that at first. I can only hope that people will listen to the rest anyhow and discover a new genre for themselves!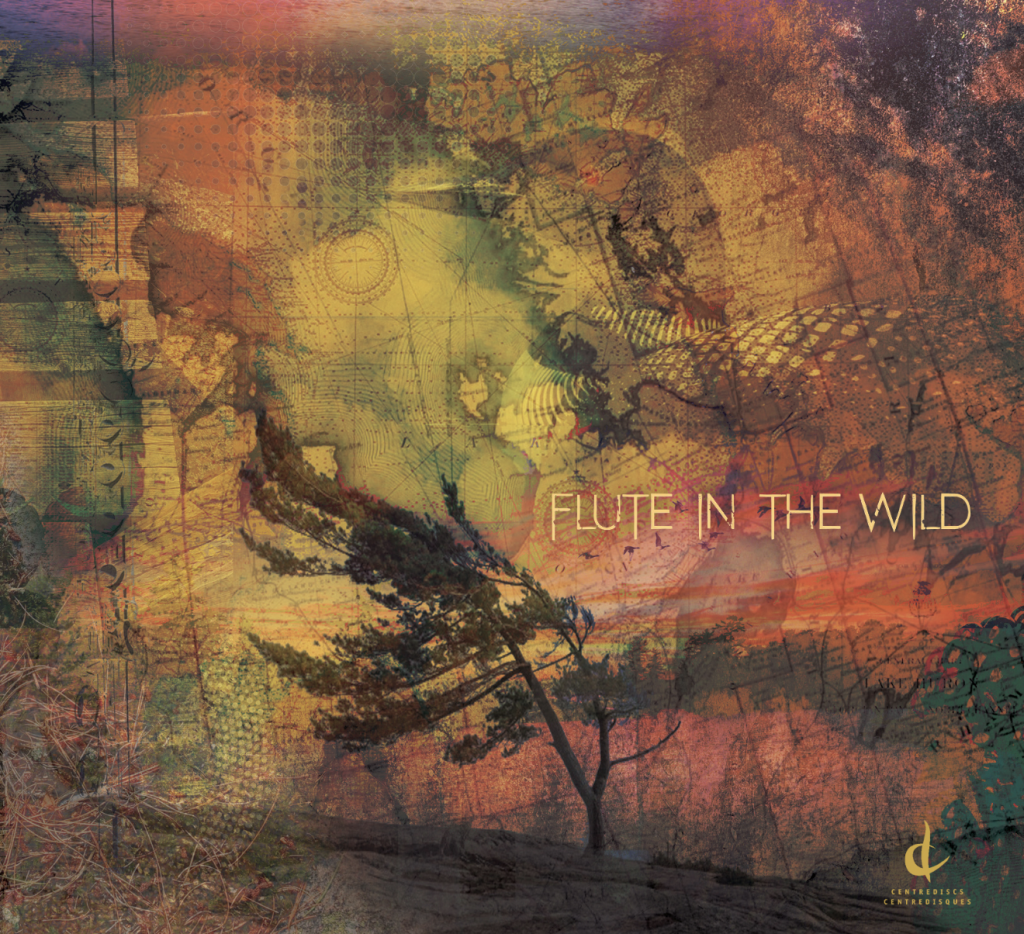 Canada is a popular destination for its wild spaces, camping, and being fairly close to nature. I have always been an advocate for being more sustainable and using natural means for health and wellness and that side of the project will also be explored some more if/when I get more of a platform within which to share. I was Toronto's first 'green' event planner and created the Eco Wedding and Lifestyle Show that ran for a few years in Toronto, but I was several years ahead of my time and struggled to get corporate assistance to keep it going. I also had family requiring my energy and my drive to keep music foremost in my life was very strong. It gave me back some of the energy and motivation I needed to keep being a good mum and good human! I'm glad to be able to bring all these pieces together in one project!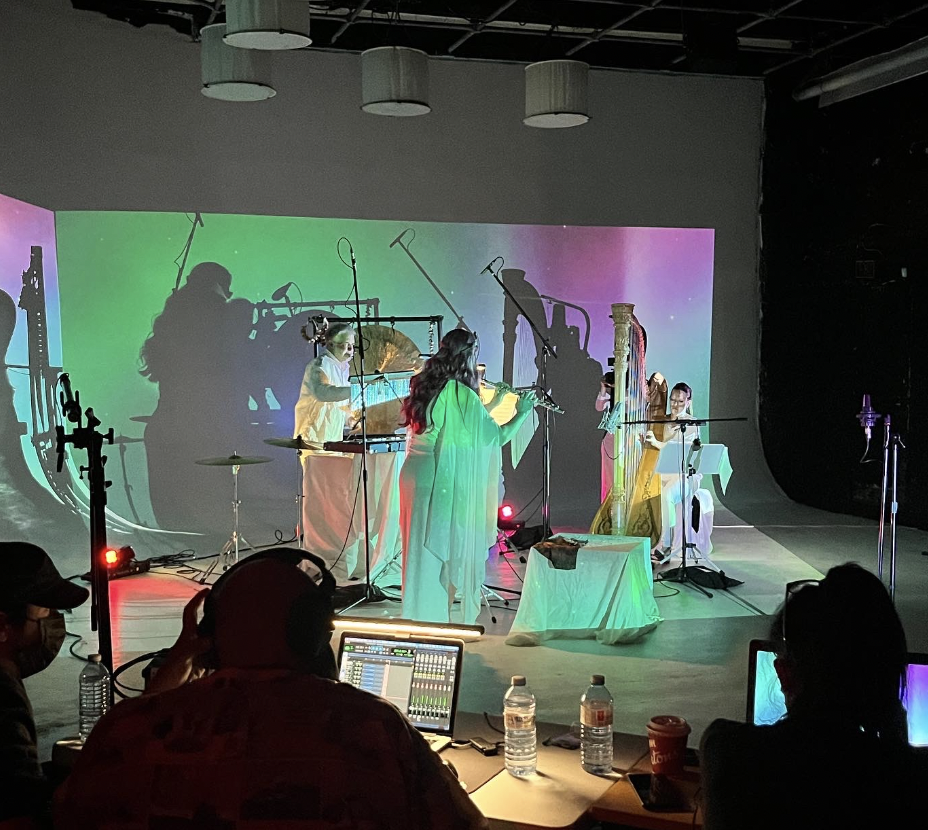 JD: What do you love about your orchestral work?
JM: I love the communion of so many musicians bringing beautiful works to life together! It's also a chance as a flutist to play works by Brahms, Tchaikovsky, and other romantic masters who otherwise did not write for our instrument. I'm also thrilled to be involved in new pieces and help new composers understand how to write for our instrument. The work Niibin (Summer) is actually a suite from a work in progress for flute, storyteller, and orchestra, and the composer is giving me a full orchestral score to play with! I'm hoping to have the fabulous Kelly Zimba, currently principal flutist of the Toronto Symphony Orchestra, premiere that work when it's done!
JD: Tell us about your other interests. You are creative in so many ways!
JM: Much to the chagrin of our tiny house in Toronto—not enough room for all the stuff we do! I am a flutist, book editor, book designer, graphic designer, writer, and visual artist. I'm hoping to turn the Niibin story into a children's book using Indigenous artists! I'll do the book layout and shepherd the process, but it's important that art and authentic non-colonized voices be at the forefront of that work. I'm also interested in keeping visual art a part of my music and you'll see that in the way I'm presenting the premieres of the works! I received a grant to create online concerts of the new pieces and I'm hoping to make them both visually and artistically appealing for the viewer, not just bodies on a stage. I'm also creating some small set pieces to give a sense of place to any live recital I give with this music. I hope to have them ready for the NFA convention this year!
JD: I love that on your website you have a list of artists you're listening to right now and a list of favorites, and that they cross so many boundaries between classical and other genres. What draws you to some of your favorites?
JM: Just good music! I am genre agnostic and am hoping to break down the silos put up by some of the established labels, streaming services, and traditional marketing campaigns used for music and maybe help my colleagues attract new listeners to the fabulous genre of classical music! That's a bit of my other soapbox—encouraging everyone to record so people can find us! It's a lot of work to promote a recording and I don't think there are many in my genre doing that work to the extent needed. I'm gathering all that info that I didn't have until now, either, and will be sharing this with my colleagues to help THEM record and promote!
JD: What advice do you have for young musicians who might be trying to build careers?
Find your purpose that you can use your talents to fulfill, not the other way around! The when and the how of success is not what you think it is so don't put an age or a sell-by date on your artistic life. Record!
Visit Flute in the Wild for more information