Chicago composer James (Jim) Stephenson to create a new piccolo sonata – as a 'micro-commission' – to be premiered by CSO piccolo player, Jennifer Gunn.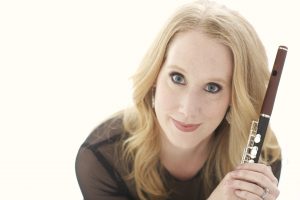 Chicago composer Jim Stephenson has had recent premieres at the Cabrillo Festival (violin concerto), the Music Academy of the West (trumpet concerto), and upcoming premieres with Minnesota Orchestra/Vanska (2018) and Chicago Symphony/Muti (2019). He makes his intentions a little smaller (in size) with a project to involve Jennifer Gunn and a minimum couple of dozen other piccolo players from around the world to create a new piccolo sonata.
"A 'micro-commission' is a type of commission where everyone wins" Stephenson explained. "Years ago, I began doing these with both sonatas and concertos – well before kickstarter – and have found the process to be very exciting and very personal. With a premiering individual in mind, other performers are invited to contribute a practical amount ($200), rather than one person funding the entire thing. Additionally, I send pdfs of a couple of other works – in this case my flute concerto (piano reduction) and a recent sextet (fl,bsn,strgs – premiered at Carnegie Hall), so that everyone doesn't have to just wait for the new piece, which won't get premiered until 2018/19."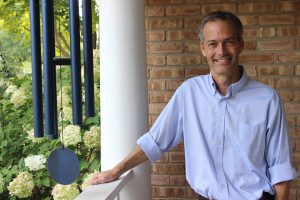 There's no pressure on anyone: if a sufficient amount of people join, the project goes live. If not, the decision is made to wait a little longer, or cancel it. Performers are invited to email ComposerJim@gmail.com indicating "I'm in" in the subject, and then await further instructions regarding payment. Everyone gets performance rights for a year before the piece becomes available to the general public.
For more information, please email Jim at: ComposerJim@gmail.com