Flutists as Administrators: A 6-Part Series Uncovering the Hidden Gem of Arts Administration in the Lives of Flutists

What do you think of when you hear administrator? How about arts administration?

An overwhelming majority of us view administration as something separate from being a musician. Administration is the paperwork, meetings, technical work, and related tasks reserved for those who do not make the music. Administrators are our artistic or venue directors, the program chairs, house managers, music librarians, or even music lesson booking services. They work behind the scenes to ensure we as performers and teachers can focus solely on the music.
If your mind settled on these things when you began reading, you wouldn't be wrong. But you wouldn't be totally right either.

Today, the role of working musicians is changing. Drastically.
Gone are the days where flutists made their way solely by performing. Even those among us employed full-time as performers often juggle an active studio, convention presentation, or visiting artist schedule. And many more of us supplement our flute career with other roles in the arts sector, or in a totally separate sector altogether. And the industry is taking notice. Why else would arts administration be one of the fastest growing degree programs at universities across America?
Flutists are also among those taking note. An increasing number of flutists are adapting to trends that place importance on administrative skills in the form of portfolio careers. This path has them filling numerous roles and pulling their income from many different outlets. And they're doing so with astounding success and fulfillment. How do they do it?
This 6-part series will answer these questions and so much more! We will examine the word administrator and unravel the mystery behind arts administration for everyday flutists. We'll take a look at the role it plays in being a musician and answer the most vitally personal question: what is arts administration to me? We'll discuss what it means for modern flutists and interview awesome flutists who have defined arts admin for themselves and are already putting it in action. And through it all, we will discover the necessary tools to unleash the administrator within and unlock a whole new world of fluting.
About Katherine Lewis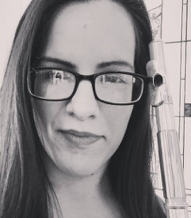 Katherine is an active performer and teacher throughout the United States. Currently, Katherine serves in the United States Army, where she is solo piccolo and co-principal flutist with the 9th Army Band in Anchorage, Alaska. Additionally, she is the flutist for the Denali Winds, the resident woodwind quintet of the 9th Army Band. A versatile soloist and orchestral musician, Katherine is principal flutist for the Heartland Opera Company and serves as a substitute flutist for the Anchorage Symphony, Tulsa Symphony, Chandler Symphony, and Scottsdale Symphony, and has appeared as a guest artist with the Ozark Festival Orchestra. She has performed in masterclasses with Viviana Cumplido Wilson, Christina Smith, Jeniffer Nitchman, and Don Bailey.
Having also found a passion in Arts Administration, Katherine has been invited to support music festivals, venues, and organizations across the United States, including the Lake George Music Festival and the renowned Kauffman Center in Kansas City, MO. Katherine has presented arts advocacy lectures and masterclasses at universities and public schools across the US in Missouri, Kansas, Arizona, and Alaska, sharing her experiences as a performer-administrator and the importance of both for modern musicians. Most recently, she serves as Membership Chair for the Arizona Flute Society.
Locally, Katherine enjoys an active private flute studio, and volunteers with Creative Forces, an arts non-profit partnership between the NEA and Veterans Affairs to provide arts therapies to veterans and service members across the U.S. She is a member of NFA, the Arizona Flute Society, the Flute Society of Washington, the Flute New Music Consortium, MTNA, and SAI music service fraternity. In her free-time, Katherine enjoys the wonders Alaska has to offer: hiking glaciers, biking through bear country, and even visiting the "North Pole".
Katherine earned her B.A. from Arkansas Tech University and is currently an M.A. candidate at Colorado State University.