About 5  years ago I did a survey of how flutists were taught to make a sound on the flute. Below are some of the findings from the survey question "What was told to you when forming your embouchure?"
———–
26% of flutists did not recall. A few reported they found their initial embouchure by trial and error. From all the responses, the majority were told one of the following:
Relax, flatten, or pout
Blow on a coke bottle
Smile or tighten embouchure
Form a small hole
Put lips together and blow
Form Lips in the shape of an oval
Blow across the embouchure hole
Spit rice or paper off the end of tongue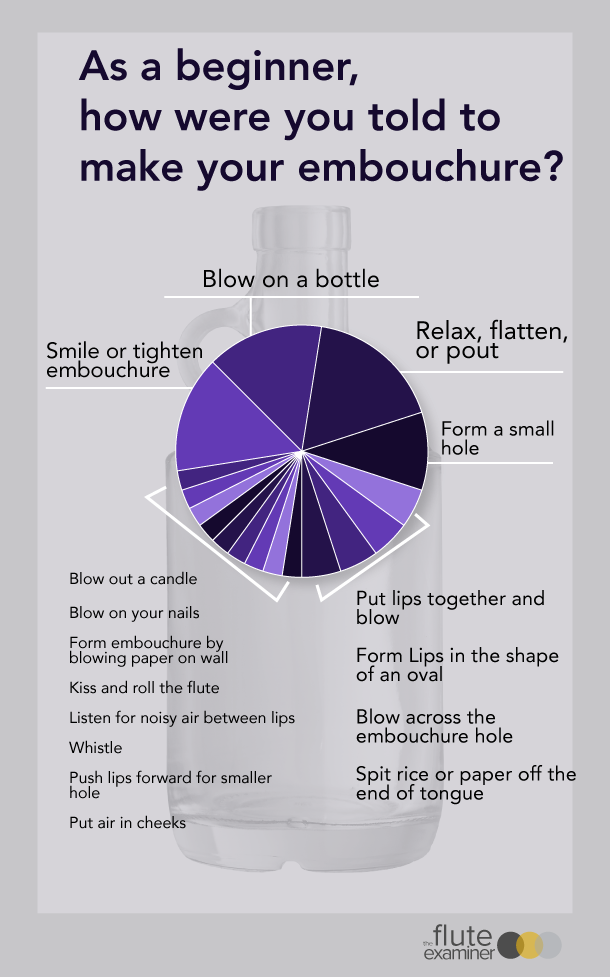 How were you told to form your embouchure? Comment below.