With the new year quickly approaching, I often think about what the coming year has in store for me musically. I also think about all of the hard work that I have put in to my performances over the years. Then I have moments when I think, "If I had only known then what I know now!" I think we all have these moments, but I find that I appreciate them more because of all the hard work. As an emerging piccolo player, I did have more limited access to piccolo-specific materials and often had to just figure it all out, like many of the great players from the past. Piccolo design and piccolo repertoire have changed so much in the last twenty years that I am often in shock at what the young players today are asked to do! These new instruments have additional keys or vented keys to help with troublesome notes, trills, and passages. Many of the players from the past had to figure out how to manage those troublesome passages on instruments that fought back at every turn of a phrase. With these new designs, composers are beginning to challenge players even more by expecting them to explore the same timbral alterations that have become commonplace for flute players.
It is due to these changes in mechanical development and the expectations of modern composers that I chose to do my dissertation on the piccolo, cultivating resources for my students and myself. I have amassed quite a collection of piccolo resources at this point, and just when I think that I have found everything, I stumble onto something new. This is why I choose to share as much information in my column as I can, so that our readers may also benefit from my hard work.
So, what are the best fingerings and how do I use them? That is a very loaded question! Ultimately, it depends on you, your instrument, and what you need to do. I wish it were as simple as a formulaic equation, but unfortunately, it is not. Everything begins at the beginning. Get to know your instrument. That is number one, and the most important thing to do is to make sure your instrument is in top playing condition. After that is addressed, it really is all experimentation—no two piccolos and no two players are the same. The small size of the instrument and airstream means that even the slightest variation can be the difference between success or failure.
I often find that I have to learn a piece or a passage with the traditional fingerings before even considering changing to alternate or variant fingerings. Over the years I have also played on different instruments and with each new instrument, everything resets and I must start over, reworking the passages again to get used to the new instrument. I have found that there are a few fingerings that have become consistent for me regardless of the instrument because they work well for me and are acoustically solid, at least on the instruments that I have owned. This may not be the situation for everyone.
I have fallen in love with a fingering for high F# on my piccolo in sections where pianissimo is called for, like in the Liebermann Concerto. The fingering T1 3/ 56 (T1 3/ 23)has been my primary fingering for many years. It is quite sharp and responsive so those soft passages are so much less frightening. I also love 23P/ 56P (234/234) for high Ab and although it is slightly flat it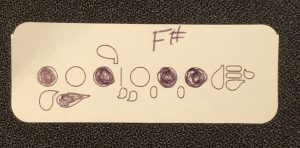 makes a rather resistant note much more responsive. These are just two of my favorite fingerings.
I asked my friend Rose Bishop about some of her favorite fingerings, just to get a sense for what she likes to use since we play on two very different instruments. She shared a few with me that work well for her in some passages. C# above the staff, 23/ 56P (23/ 23P). D above the staff, T 23/4  P (T 23/1  P). High B,  T1 3/ 56P (T1 3/ 23P).
Again, it is so important to have as many options as possible and figure out what works for you and on your particular instrument. I will list some resources at the end of this article to help in your search. Remember, there is no perfect instrument and therefore, no perfect fingering, so we find what works best and make it work. Once I find a fingering that works for a certain passage, I use fingering stickers that I've made to help me remember what to use where. I've included a photo in the article. I print them off on return address labels which work great and fit in the side columns of most music. If they don't fit, sometimes I just annotate them and put them at the bottom of the page.
More recently, I have performed some pieces that have required microtonal pitches and multi-phonics…yes, you read that correctly. These can be problematic due to the acoustical properties and size of the piccolo, but they do work, some better than others and with limitations. Having resources for these is very helpful as many of the flute resources are not helpful for the piccolo. In any case, it takes time to figure out what works and what doesn't. Be patient! Understand that not every fingering will work on every instrument. Accept that maybe the easiest fingering might not work. Accept that there is no magic fingering that takes the place of hard work and regular practice, only fingerings that can help us get through a passage with better dexterity. Hard work will always pay off. Good Luck!
Standard and Alternate Fingering Charts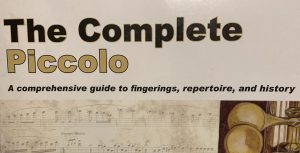 Gippo, Jan, Therese Wacker, Morgan Williams, Tammy Sue Kirk, and Laurie Sokoloff. The Complete Piccolo: A Comprehensive Guide to Fingerings, Repertoire, and History. 2009.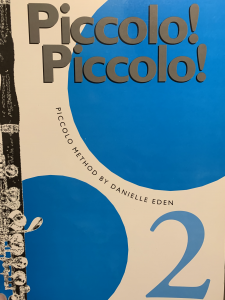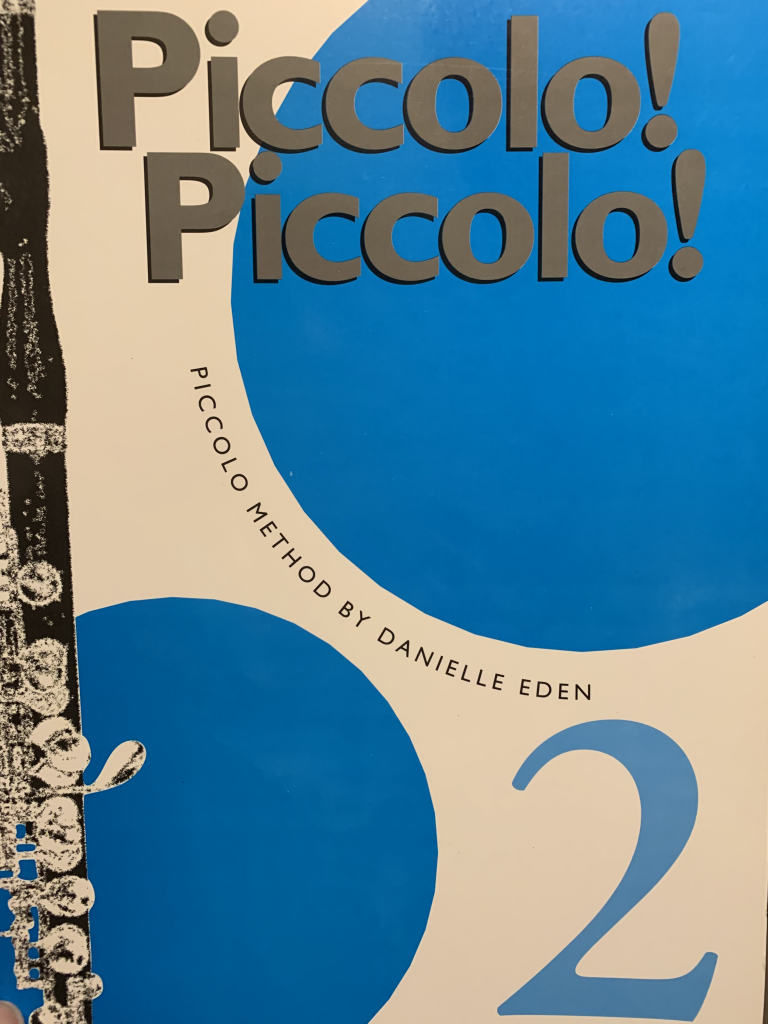 Microtonal Fingering Charts
Piccolo! Piccolo! : a Selection of Essential Studies and Warm-Up Exercises : Book 2. Croydon: Just Flutes, 1996.
Levine, Carin, and Christina Mitropoulos-Bott. The Techniques of Flute Playing. Die Spieltechnik Der Flöte, II. Kassel: Bärenreiter, 2011.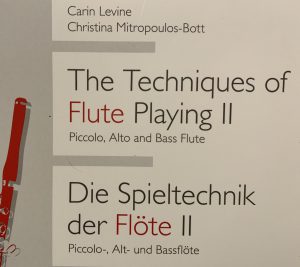 Multi-phonic Fingering Charts
Levine, Carin, and Christina Mitropoulos-Bott. The Techniques of Flute Playing. Die Spieltechnik Der Flöte, II.. Kassel: Bärenreiter, 2011.