Originally featured on the Americans for the Arts ARTSBLOG
Note: Because artists – in many cases – are entrepreneurs, I will be using the two interchangeably throughout this reading.
Individual artists invest considerable time and money to fuel their passion, gain expertise, and strive for a sustainable career as part of a $764 billion arts ecosystem in America. Though demonstrating a clear market demand and contributing to our vibrant communities, many individual artists lack the technical assistance needed in creating viable business ideas, structures, and growth strategies. Arts organizations can help individual artists succeed by providing professional development opportunities that build artists' sustainability and capacity, thereby boosting our nation's overall creative economy.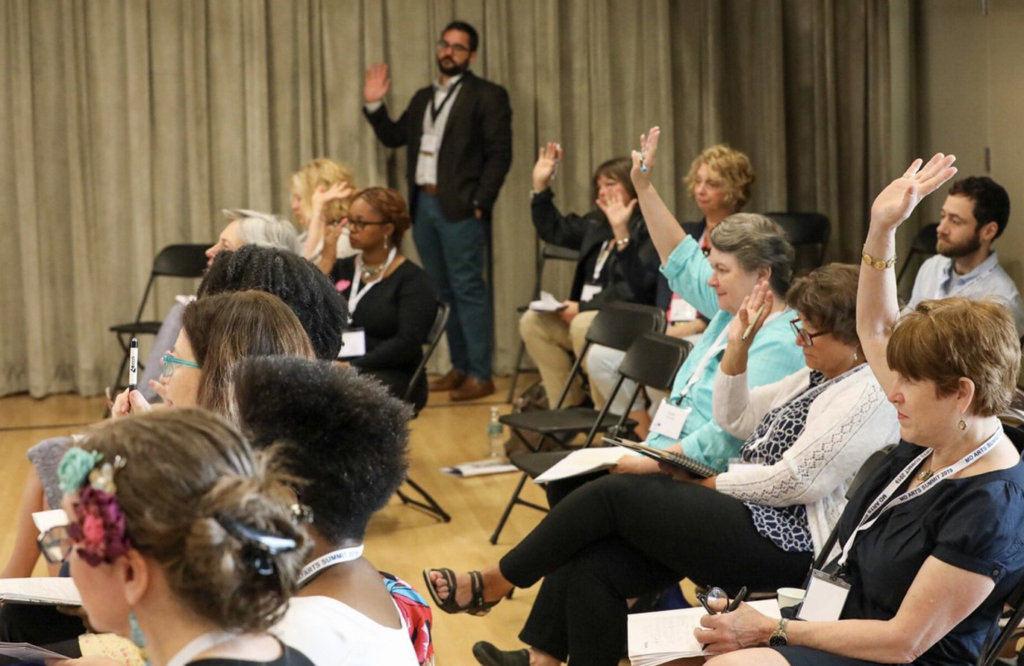 1. Writing workshops
It's true that you never get a second chance to make a first impression. To this end, every artist has necessary materials that can help a career take off or stay stagnant.
Bio: Communicating an interesting background rather than a chronicle of a life history.
Artist statement: Demonstrating a clear mission. Why are you unique?
Resume: Impressive achievements and relevant work history.
Business idea: Innovative solution to a target customer's unmet need.
Business plan: Formal statement defining your business goals, the reasons you think they can be achieved, and how you are going to achieve them.
Business plans can take the form of an elevator pitch, powerpoint presentation, or a written proposal, especially for self-managed artists seeking to pitch their innovative program for selection in a presenter's season or a curator's exhibition.
2. Legal Workshops
Arts organizations can partner with Volunteer Lawyers for the Arts organizations that provide access to education, advocacy, and legal services through workshops and seminars, legal clinics, and pro-bono referral services for creatives and cultural organizations. Topics can include:
Business Entities
Contracts
Copyright Laws
Insurance
Taxes
Negotiation Strategies
Understanding these topics empowers to artists to create, distribute, and profit from their work. Another legal services assistance option for entrepreneurs is LegalZoom.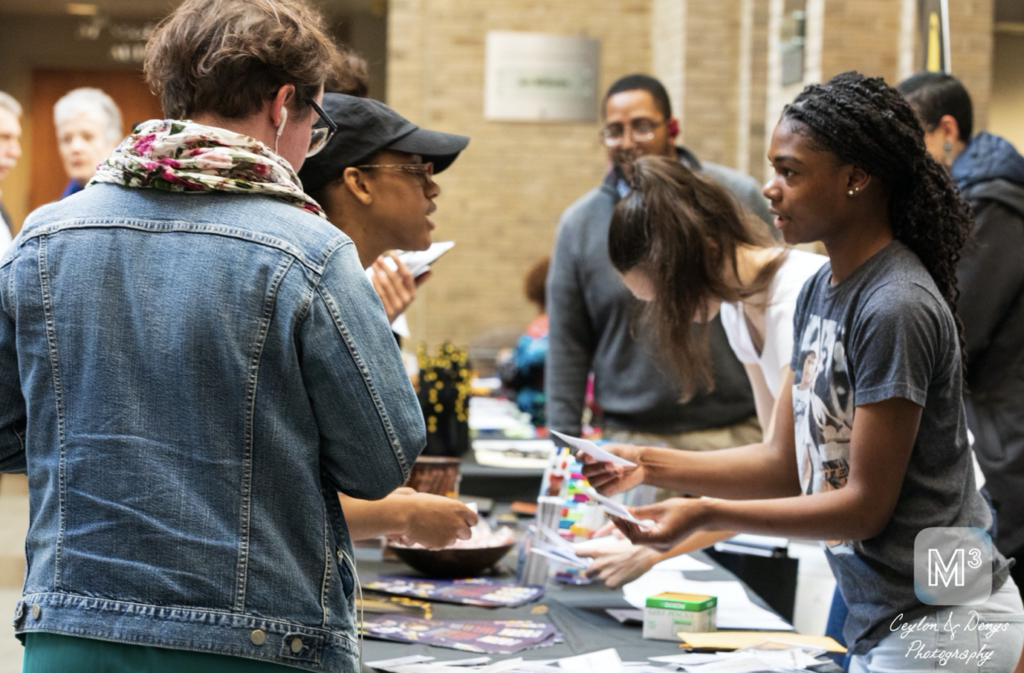 3. Website Workshops
With a clearly defined message and mission, artists especially need assistance building content, or owned media. Any entrepreneur should have a website but knowing how to create one can feel daunting and confusing. To cultivate a network of connections and a fan base, artists need to learn the process of obtaining a domain name, web hosting platform, and a website builder. A dedicated workshop will help artists consider design, user experience, and monitor with analytics.
In our visually oriented culture, publicity photos are powerful communication tools. Besides a workshop, arts organizations can help artists book a local photography studio. For example, in Washington D.C., the 202Creates Photography Studio is open to all DC residents. With a bio and professional photos assembled, artists now have a basic promo kit, known as an electronic promo kit (EPK) on a website. This compilation comes in handy for grant applications, teaching jobs, auditions, networking, and media outlet engagement.
4. Digital Marketing Workshops
With a great-looking site established, the goals should be driving traffic to a website and cultivating fans or prospective customers. This process, known as lead generation, can be achieved with blog articles, social media posts, email campaigns, podcasts, and other content marketing tools. When entrepreneurs generate valuable content via a blog, video, contributed article, or any other medium, people will want to hear what these emerging thought leaders have to say. Alicia Morga, General Assembly Digital Marketing instructor, says, "Content marketing encompasses the creation, editing, and distribution of content to help a specific target customer along in their journey toward a business." Since many entrepreneurs use social media, or shared media, as their main source of communications, artists should know how to create meaningful engagement and market strategically.
5. Media & Public Relations Workshops
Once artists have compiled the essential promotional materials to tell their story and cultivate a loyal audience, it's time to attract media attention to further grow their business. However, in order to increase community awareness and obtain press coverage, which is a form of earned media, artists need to learn local arts issues, assemble the appropriate journalists in a media list, cultivate relationships with a mutually beneficial approach, and pitch effectively.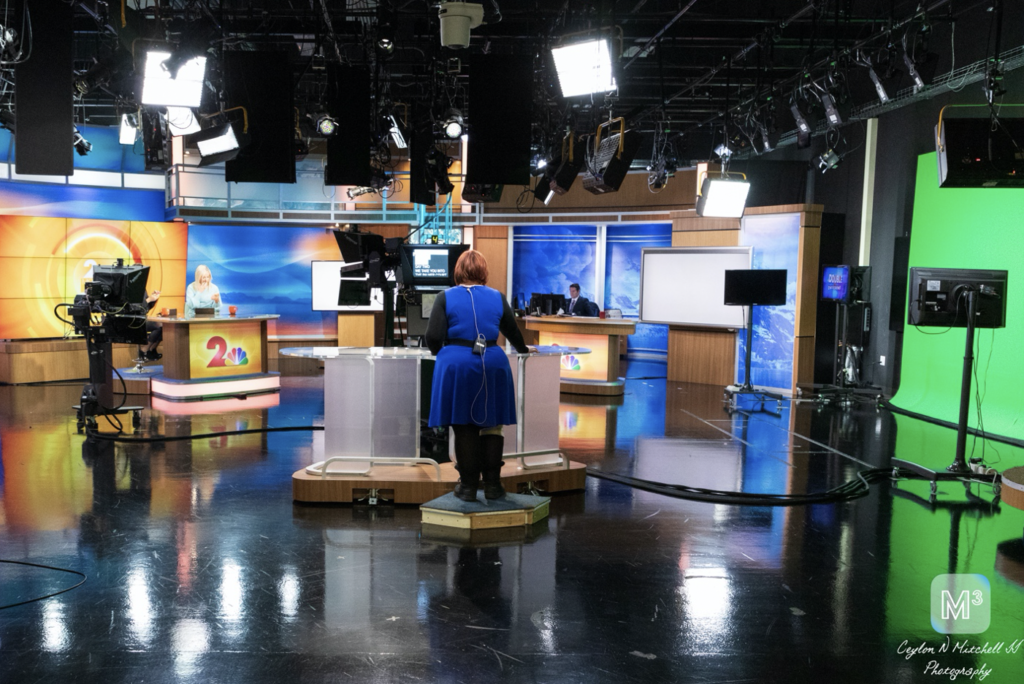 6. Fundraising & Grant Writing Workshops
Artists often have great plans and ideas for projects, but often lack the funds to complete them. There are ways to raise money but it takes more time and effort than most people realize. Arts organizations can educate artists with the many forms of philanthropic support available to them from funders such as grantmakers, public agencies, and foundations. Grant writing workshops help prospective grantees map their project goals, activities, timelines, budgets, and impact. Another option for fundraising involves crowdfunding, an online and social fundraising method. One such example of fiscal sponsorship is Fractured Atlas.
7. Personal Wellness & Network Workshops
Last but not least, let's discuss personal wellness! Artists dream big, present their vulnerabilities, and produce work that is deeply personal. What if a performance doesn't go well, an exhibition is poorly received, a grant application is rejected yet again? Throughout the artistic journey, it's important to know how to approach failure, whether big or small. Acknowledging the emotional effect, ditching the shame, and seeing failure for learning opportunities is vital for continued growth. Other areas of personal wellness include time management, managing stress (it's a marathon, not a sprint), healthy nutrition, and adequate sleep. Finally, in my humble opinion, it's important to maintain connections with the people who love you, whether your artistic endeavors are successful or not.
---
About Ceylon Mitchell II
Ceylon Mitchell II is a flutist, arts entrepreneur, educator, and arts advocate in the Washington D.C. metropolitan area. His mission is keeping classical music alive, authentic, and accessible. Originally from Anchorage, Alaska, he has earned a Master of Music Education degree from Boston University and a Master of Music Performance degree from the University of Maryland, in addition to a Graduate Certificate in Multimedia Journalism. Ceylon is currently a Doctor of Musical Arts (DMA) student under the tutelage of Dr. Sarah Frisof at the University of Maryland. Recent achievements include the Strathmore Artist in Residence Class of 2021, a 2018 Prince George's County Forty UNDER 40 Award in Arts & Humanities, and a 2019 Prince George's Arts and Humanities Council Artist Fellowship Grant. As part of the grant, Ceylon presented a series performances exploring Western-European classical flute music in the Latin American countries of Puerto Rico, Cuba, and Brazil.
An active freelance flutist and chamber musician, Ceylon is committed to promoting traditionally marginalized communities, especially those from Black and Latinx identities. He is also the co-founder, and flutist of Potomac Winds, a chamber music collective. As a music educator, Ceylon maintains a private studio in Maryland and serves as the Potomac Valley Youth Orchestra flute choir conductor. He previously served as a teaching artist with the Boston Flute Academy and as the director of the Boston University Flute Ensemble.
Ceylon supports performing artists and arts organizations with digital media production and marketing consulting as the owner and founder of M3 | Mitchell Media & Marketing, LLC. Tailored services include photography, videography, and digital media marketing. Previous clients include Americans for the Arts, International Contemporary Ensemble, The New School, Quinteto Latino, and numerous individual artists. Ceylon seeks to equip and empower his fellow performing artists for artistic and marketing success in a 21st-century landscape. He is also an active arts advocate in the D.C. area, serving as a board member of the Arts Administrators of Color Network, a junior board member of Washington Performing Arts, a Professional Member of the Recording Academy Washington D.C. Chapter, and Arts Advocates Network of Maryland (AAMN) member with Maryland Citizens for the Arts.
Mentors, past and present, include Dr. Sarah Frisof, Dr. Saïs Kamalidiin, Ms. Janese Sampson, Professor Leah Arsenault, Professor Linda Toote, Dr. Carmen Lemoine, and Sharon Nowak. Additionally, Ceylon has performed in masterclasses for Aaron Goldman, Marina Piccinini, Sir James Galway, Paul Edmund-Davies, Trevor Wye, and Marianne Gedigian.