When it comes to orchestral playing, I am a weekend warrior.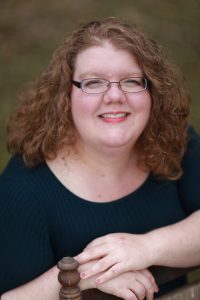 I think that I loved playing in an orchestra from the first moment, at a summer festival when I was 15. I didn't have access to it during the school year, other than a trip to All-State Orchestra in 12th grade, so I was very hungry for the experience any time I could have it. Teenaged Jessica wanted to be a career orchestral musician, and all attempts to dissuade me toward a more practical path were soundly rejected! I was fortunate to have good experiences all the way through all three degrees that fed that love and helped to shape my skill set and build my repertoire list, and after graduation, my very first job was playing in a part time orchestra as second flute, in a small city between Nashville and Memphis. Ironically, after many years spent wandering, teaching and playing in other places, I am once again second flute in that orchestra!
The meat and potatoes of my career is teaching, and I would not have that any other way. It did not take me long to discover that I am more dissatisfied with life when I don't have enough students than when I don't have enough gigs, but I must do both to really be fulfilled.
Because I don't play with an orchestra every day, or even every weekend, those times that I do are very special, and the community I have become a part of in the orchestra in that small city is precious to me, as well.
There are benefits and challenges to this sort of orchestral work, but with a little strategic practice and a lot of enthusiasm, it is an incredibly satisfying way to be part of that world. Here are a few tips for thriving in the weekend warrior orchestra environment!
Practice more than you think you need to practice! Because rehearsal time will be minimal and focused, be as prepared as you can be. I always strive not only to know my part but to know the sound of the piece as a whole. Who is important at any given moment? Exactly how does my part fit in to the whole? Am I melody, countermelody, filler? Knowledge of the repertoire must go deep to be helpful. I usually go to YouTube to find a live video of any piece we're playing, because watching the conductor can yield critical clues as I learn cues for interludes where I'm not playing, figure out the rhythm at the opening of a movement, or try to get a general idea of tempo. As the camera pans around, often I can literally see exactly what second flute is doing. After an initial listen, I like to play along!
Give yourself more travel time than you need to get there. To get to my orchestra's city, I must travel about two and a half hours on the busiest east/west interstate in my state. There are semi trucks galore, lots of roadwork and frequently, there are accidents. I always give myself at least three hours to get there, because it's easier on my heart to kill time at Starbucks than to speed down the road trying to make it on time.
Take what you need to be comfortable in the hotel or host home. Each month, I'll spend 1-3 nights in a hotel for this gig. I have a lot of food allergies and asthma, but the hotel has windows that open and a microwave and mini-fridge in each room. I take all the food I plan to eat with me, and that has helped me stave off any big allergic reactions (although I do go out with friends, usually once or twice per visit.) That practice has also saved me lots of money! If you need a familiar scented candle, your own pillow or towels, or like me, your favorite electric tea kettle, take it with you!
There's no shame in ensuring your own comfort.
Allow yourself to be social and make friends. My orchestra is a blend of locals, people who drive from Memphis and Nashville, and those who come from even farther away. We represent at least five states every time we get together, and one of the real joys of the job has been getting to know my peers and turning some of them into good friends. We give each other work outside the orchestra, and I'm always excited when I see one of them on a different gig. This closeness bleeds into our performance, in my opinion. When you're engaged with the people around you, there is an atmosphere of collaboration that transcends the moment. Outside the orchestra, I have enjoyed seeing the role we play in the community, from familiar faces almost always in the audience, to children who are inspired by visiting an open rehearsal, to people who come to hear a holiday or pops concert who might never have been to a live orchestral performance before that day.
Take it seriously. I find that my enjoyment of the process and my good attitude are directly proportionate to my level of preparation. When I feel most ready, I have the most patience with everyone else, because knowing that I did my pre-game job adequately gives me some extra self-respect. A part-time orchestra doesn't have to be a bad orchestra, and the larger the number of people who care, take it seriously and do their best, the better the whole thing will be.
I love my orchestra weekends. I look forward to them as a nice little vacation from my everyday life, which is consumed with the needs and cares of my students. While I'm gone, I don't worry about who needs new repertoire, who's got an audition coming up, who seems to be practicing less than usual—you get my drift! It's a form of self-care for me to drive a couple of hours and spend a weekend enjoying my own playing and the contribution I can make in the orchestra. Just like a spa weekend or yoga retreat, when I get back to reality on Monday morning, I have more to give my students because I spent some time refreshing myself. Life is all about balance, and I find that my weekend warrior orchestra persona provides that balance in spades!