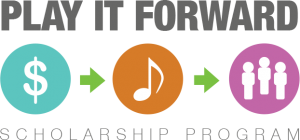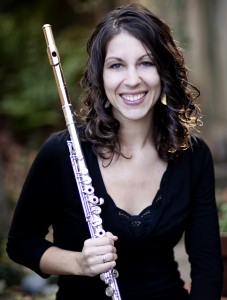 Dr. Jessica Sherer is principal flutist with Sinfonia Gulf Coast, piccoloist with the Spartanburg Philharmonic and the Albany Symphony, second flutist with the LaGrange Symphony, and performs regularly with orchestras throughout the Southeast, including the Greenville and Columbus Symphonies, the Orlando and South Carolina Philharmonic Orchestras, and Symphony Orchestra Augusta.
An avid supporter of new music, Jessica has commissioned and premiered works by many composers and is co-founder of Anon Ensemble, a flute, viola, and bassoon trio whose commissioned work, Juntos, by Eva Kendrick, was recently awarded the Judith Lang Zaimont Prize for the International Alliance of Women in Music New Music Search. Jessica is a member of Atlanta's acclaimed Chamber Cartel, an ensemble "dedicated to seeking out the beautiful, strange, imaginative, and wondrous in contemporary music."
Jessica serves on the faculty of Agnes Scott College, and maintains a large and selective private studio. A long-time advocate of social change through music, Jessica was a speaker on the topic at the 2012 TEDx Centennial Park Women conference on the topic. She served as the Flute Teaching Artist for the Atlanta Music Project, an El Sistema organization providing intensive music training for children in underserved communities, from 2010 until 2015, and has recently launched Play It Forward, which provides private lesson scholarships in exchange for hour-for-hour volunteer work. Jessica is co-founder and co-director of the Atlanta Chamber Music Festival, and an Artist in Residence at the Orfeo Music Festival in Vipiteno, Italy.
Jessica holds degrees from Florida State University, the Longy School of Music, and Boston University. Her principal teachers include Robert Willoughby, Eva Amsler, Laura Gilbert, Marianne Gedigian, Linda Toote, and Elizabeth Goode. She can be heard on recordings with the FSU Symphony Orchestra (Naxos) and Chamber Cartel (independent).
Tell us about your current project (what inspired you, how did you get it off the ground, etc.).
When I was growing up, I studied flute, violin, and piano, and my family went through several periods when we couldn't always absorb the cost of all those lessons. I was very fortunate to have multiple teachers who agreed to teach me for free when our financial situation became more limiting. I'm eternally grateful to them, and I knew that I'd never be able to pay them back, so I decided to pay their goodwill forward instead by teaching one or two students for free in my own studio. Play It Forward has evolved as the next logical step.
While I was lucky enough to be able to pay for lessons initially so that my teachers could get to know me, not all students have that luxury. Play It Forward provides a sustainable way for every young musician to obtain lessons for him- or herself and eliminates the limitation placed on families with financial or other constraints.
For every hour of lessons a student receives, he or she pays that hour forward into the community through volunteer work. In January 2015, eleven-year-old Inez became the first student to pilot this program, donating one hour of her time to Trees Atlanta for every hour of flute lessons she received. My colleagues and I are now working to make this experience available to students throughout the Atlanta area through the Play It Forward Scholarship Program.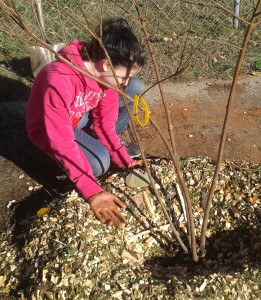 What advice would you give to upcoming professionals?
Think outside the box and look for the place where your passion, your skills, and the needs of your community intersect. Maintain a positive attitude even during the toughest times, and surround yourself with other people who do the same, and with whom you work well. Try anything and everything that inspires you, and don't be afraid to invest 100%. 
Eliminate the word "failure" from your vocabulary. If one venture doesn't work out, you will have narrowed your focus and probably picked up some important skills along the way.

How do you keep motivated with your work, and how do you manage your time?
The key to staying motivated is to do the work that moves you. If you get excited every time you tell someone what you're doing, you're on the right track. In this case, for me, that means keeping my focus on the mission of Play It Forward. If I get too self-focused, I can start to feel resentful of the workload. If I focus on the community I'm serving, it's easy to keep going.
Managing time is always a challenge; PIF is one of many projects that share my energy from day to day. I'm constantly working to become more efficient, and I use several tools (apps, etc.) to help me keep track of my tasks.

Anything exciting on the horizon?
PIF has just been named a finalist in the National Flute Association's Arts Venture competition. We are very excited to present our program at the convention in San Diego this August!
Jessica's Tedx Centennial Park Women Talk